Date: April 20th, 1998
Type: Boeing 727
Registration:
Operator: Air France: leased by the Ecuadorean airline TAME
Where: Bogota, Colombia
Report No.: Not Available
Report Date: -
Pages: -

This is not an accident investigation report.


BOGOTA, Colombia - A Boeing 727 chartered by Air France with 53 people aboard crashed into a fog-draped mountain outside the Colombian capital just after takeoff Monday. Rescuers said they found no sign of survivors.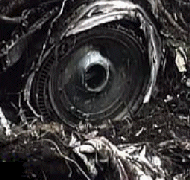 The jet, leased by the Ecuadorean airline TAME, was en route to Quito, the Ecuadorean capital, civil aviation spokesman Martin Gonzalez said. It slammed into a steep hillside three minutes after takeoff at 4:47 p.m.

``I saw the plane crash into the top of the mountain and flip over. A few seconds later it blew up, and our windows shook from the shock wave,'' Yesid Gonzalez told the Radionet network. Gonzalez, who witnessed the crash from his office window, said the jet broke into three large pieces.

An Air France spokesman, Jose Maria Robayo, told The Associated Press that the plane carried 43 passengers and a crew of 10. Most of those aboard Flight 422 were French and Ecuadorean citizens who had arrived on an earlier flight from Paris, he said. Other Europeans had been aboard but Robayo did not know their nationalities, he said. Franco Emilio Erazo, TAME's representative in Bogota, said at least 37 of the passengers had originated in France. He said the flight was one of three that travel each week from Quito to Bogota and back.

Police on the scene told reporters they had found four bodies so far. Pieces of other bodies, burned clothing and aircraft seats were strewn over the bushy mountainside across an area larger than a football field.

Police found the plane's flight recorder, or black box, and carried it down the mountain in a jeep. Officials called off rescue efforts shortly after dark.