Date: 08.07.2000
Time: ca 19.50 local time
Type: British Aerospace Bae 3201 Jetstream 32EP
Airline: Aerocaribe
Location: Tila, Chiapas; 37mls SE (Mexico)
Nature: Scheduled Passenger
Flight: Tuxtla Gutierrez's Ocozocuautla Airport - Villahermosa -
Veracruz (Flightnumber 7831)


This is not an accident report

All 19 people including four children aboard a Mexican domestic airliner were killed when their British Aerospace Jet Stream J-32 plane crashed on Saturday night in southern Chiapas state. Officials said "There were 19 people on board, and there are no survivors". Authorities were removing the bodies from the crash site in a heavily forested area of southern Chiapas state.

Aerocaribe Flight 7831 crashed after leaving the Chiapas capital of Tuxtla Gutierrez in route to Villahermosa in neighboring Tabasco state, civil aviation inspector Miguel Esquinta told Reuters.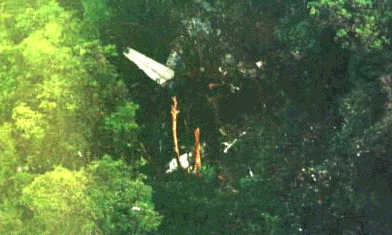 Flight 7831 was originally scheduled to Veracruz, Mexico but it was re-routed to carry only 4 passengers in a quick stop to Villahermosa. Aerocaribe didn't explain why the flight to Villahermosa was cancelled. Flight 7831 took off from Tuxtla Gutierrez at 19:20, after a two hour delay while waiting for the 4 passengers booked to Villahermosa.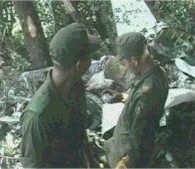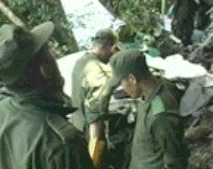 At 19:50 control tower at Tuxtla Gutierrez's airport was contacted from 7831 flight's pilot to inform of a 30 miles deviation from the original route due to bad weather conditions before losing all contact with the aircraft. At the crash site, bodies were located in a 500 squared feet area among the wreckage in a 20,000 feet altitude mountain's cliff.

Many thanks to Carlos O. Sanchez, Mexico for his assistance in compiling this report